Safety and ease of use of unmanned civil aircraft
SiBeL
The civilian use of UAVs is steadily increasing. This requires the research, testing of new processes, technical procedures/products and generation of services. There is currently a lack of solutions for reliable and safe operation of unmanned civil aircraft (UAVs). We are working on it.
Contact
Dr. Klaus Hildebrandt
+ 49 331 27 343 1927
klaus.hildebrandt@geokomm.de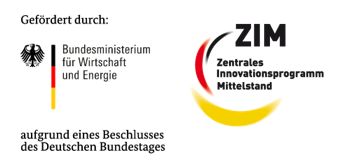 the cooperation network consists of companies and research institutions from all over Germany.
Solutions and products for reliable operation of unmanned aerial systems
Integration of secure IT systems
Providing UAVs for a variety of applications in the civil and commercial sectors
(near-) real-time systems
Redundant control units & autopilots
Performance
Demand-optimized take-offs and landings
Monitoring of vulnerable infrastructures
More about the SiBeL network at sibel-netzwerk.de
Let us talk
Just send us a email.
The network offers
Members
Expansion of your Innovation capability
Easy access to fundingReduction of R&D costs
Support in administrative processing
Support in the Development of new markets
Network with companies and scientific institutions
Beak Consultants GmbH
div gmbh
Emqopter GmbH
Gemtec GmbH
germandrones GmbH
hema electronic GmbH
IMG Nordhausen
navXperience GmbH
Syrphus GmbH
Third Element Aviation GmbH
VTQ
BAM
FU Berlin
GeoForschungsZentrum
HS Nordhausen
RWTH Aachen
Technische Hochschule Wildau
Technische Universität Berlin-DAI Labor
TH Brandenburg
TU Berlin
Universität Würzburg